Apr 28, 2020
SURE, NETFLIX IS GREAT. And, yeah, we may have managed to finish Too Hot To Handle in one go (we're team Chloe, by the way) and aggressively absorbed all three seasons of Ozark in the time that regular people would finish one, but pop by our office in Bangkok and there is a very good chance the T+L editors will be talking about what they are reading. Books take you places where even the most detailed of their screen adaptations can only scratch the surface—and we could all use a little mental getaway right about now.
Here are the books our editors recommend you add to your quarantine reading list.
VERONICA INVEEN
Digital Editor
Gritty crime thrillers are generally not what I reach for at the bookstore, but when the late Anthony Bourdain, who has been my writing and life hero since highschool, claimed Donald Ray Pollock "a revelation" after reading his The Devil All the Time, I couldn't not read the book. Here's the thing: this book is dark. I realize that given the utterly weird and isolating time that we are enduring I should probably be recommending an escapist novel—something to transport you out of your house and to, say, 1920s Paris or a beach—but this book is far too gripping to dismiss, even if it is indefensibly disturbing. Just be warned that it is not for the faint of heart.
So, yeah, instead of Paris we're going to the violence-soaked backwater towns of rural Ohio and West Virginia full of greasy diners, crickety churches and muddy bottle-littered fields—basically the complete opposite setting of the posh New York City apartments and jazz clubs in Jeninne's choice, Rules of Civility.
There's no solid plot to speak of here; the story is more of a collection of vignettes held together by common theme of human desperation, presented by a cast of freakish characters whose actions would hook any reader's attention (serial killers, a preacher who eats spiders, religious fundamentalists). Pollock's writing is so detailed and thorough that you'll savor every single word. I recently found out that the author actually grew up in southern Ohio and worked in a paper mill for 32 years before writing his first book, which somehow makes this book that much more gnarly. Oh, and word on the street is that they are making a movie version of the book starring Robert Pattinson and produced by Jake Gyllenhaal.
CHRISTOPHER KUCWAY
Editor in Chief
One of my favorite books is The Telling Room. It's a book about cheese. Then again, it's not. It's about an obsession, but it's also a look at a small town in Spain, and friendship, and family. Journalist Michael Paterniti is so drawn to this intriguing story that he picks up his family and moves to Guzman, Spain. Initial thoughts of a slow-food fable where all food and wine is crafted by knowing hands give way to a blood feud and even a threat of murder. Long-lost secrets of this village emanate from the cave, a gathering point that is the setting for the book's title. To say much more, to give more details here would be doing this wonderful tale an injustice. In the hands of Paterniti, The Telling Room is simply a good story very well told. Now, I want to read it again.
JENINNE LEE-ST. JOHN
Deputy Editor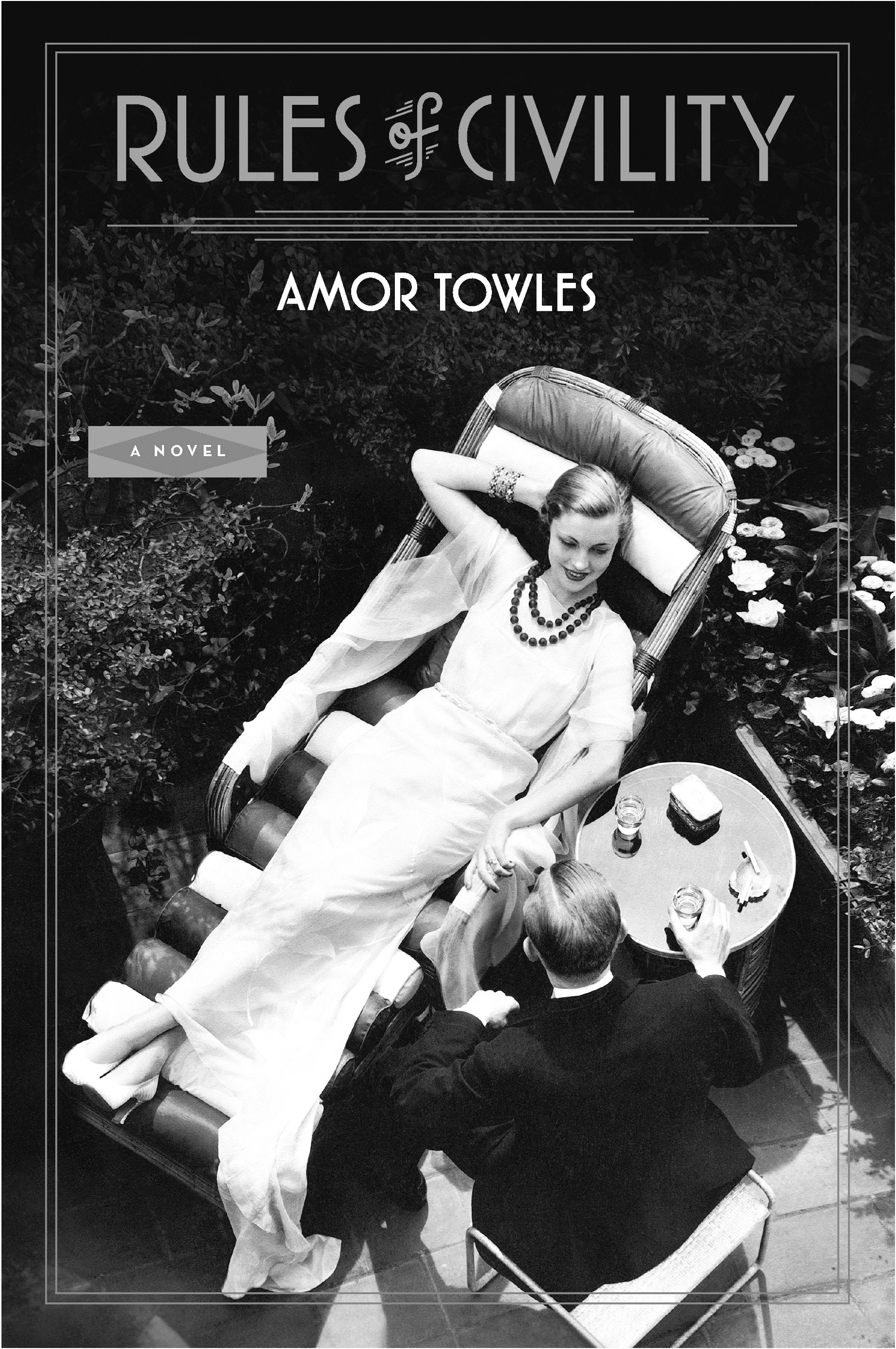 One of my favorite books from the past decade, and one I re-read every couple of years, is Rules of Civility by Amor Towles, ostensibly a light-hearted romp through the lives of 1938 Manhattan's bright young things but, like Breakfast at Tiffany's, to which it's been compared, the story is imbued with a deep sadness that's unshakeable once you spot it. It's a rare new-to-New-York heroine who can win me over, usually either because I'm impatient with their earnest small-town naivete or I'm skeptical of their too-rapid upward flight path. But Towles's Katy Kontent (her name is possibly my least favorite thing about the book) has the good sense of coming from a Russian-immigrant upbringing in Queens, and though she doesn't know much about the Park Avenue life, she knows how to navigate its norms, learns to adopt them when needed and flout them to her own benefit.

Aspirational? Yeah. But it's rooted in realness: In Katy's head, and through her relationships with and depictions of her best friend Eve and their entree to the jet-set, Tinker, we get sadness and longing, striving and self-awareness, wit and that enviable feeling of graced young adults that whatever they're doing is a great adventure and no adventure could be better just now, could it?, let's order more champagne! The story feels alive in its own era, its author seeming like a contemporaneous social anthropologist tracking his characters through Village jazz clubs, Central Park West apartments, country homes, even The Continent—a glittering gameboard just as recognizable to the cast of Gossip Girl as the young adults of the post-Jazz Age. And in Katy's growing comprehension of how to exist in this world, I recognized my own couple-of-decades-ago, early-20s, just-moved-to-Manhattan self, ambition, insecurities, awe and all. Or maybe that was just aspirational, too.
BEK VAN VLIET OWENS
Features Editor
I have a few favorite books, but one that particularly affected me—with renewed potency in 2020—is The Road by Cormac McCarthy. I guess you could call it a post-apocalyptic travel tale—it follows the journey of a man and his young son through, to understate it, a bleak and violent dystopia. I love scary stories and grew up reading Stephen King, but McCarthy takes the psychological stress to an emotional level with his beautiful prose and horrific 'action' scenes. His florid descriptions of a wasted Earth drew me in, but it was the realness of the protagonists' parent-child bond that had me a total wreck, in a good way, by the end. I love it so much I'm not sure I even want to see the movie.
Related: